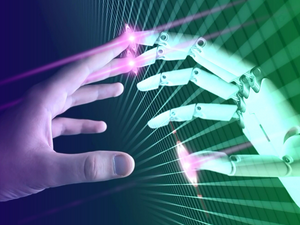 Tesla introduces the humanoid Optimus robot prototype and claims to be aiming for a price of under $20,000.
After the event started, Tesla's eagerly anticipated humanoid robot was unveiled. The prototype walked unfettered across the stage. Tesla's CEO, Elon Musk, stated that the team is working to make the robot accessible as soon as possible for less than a car at under $20,000.
According to Musk, Optimus is being developed to be a strong robot that can be produced in large quantities. During the event, a video showed the robot moving packages throughout a workplace and watering a plant, among other simple chores.
Tesla also displayed a fully built prototype showing the design of a potential final product. This prototype had a slick, cutting-edge design similar to what was showcased at the event last year.
The Optimus' hands are designed to have a complete range of motion in their fingers. However, the humanoid movements are not restricted to the hands; the entire robot's operation is fashioned after a human body. According to a Tesla engineer, the robot will have a human form, a broad range of motion, and strength. The Optimus will be programmed to have human brain-like capabilities, including vision processing, decision-making on the fly, and communicating; this is made possible by Tesla employing autopilot software and a battery pack from its vehicles in the robot.
CEO Elon Musk was passionate about the positive impact Optimus could bring to society and the economy. He stated, "It'll be a fundamental transformation for civilization as we know it."
When questioned about an exact timeframe, Musk responded that Optimus deliveries will be "probably within three years and not more than five years."
The public has been hesitant toward technology since the humanoid robot announcement. After all, the scenario does resemble the ending of a sci-fi horror film in which machines might take over. However, Musk said that despite his attempts to get it out as fast as possible, safety is still a top priority in response to these worries.
It's anyone's guess whether a Tesla Bot will ever become a reality since Tesla has a history of fanciful ideas that never materialized. But the company is not where it is today because it decided to produce everything it invented.